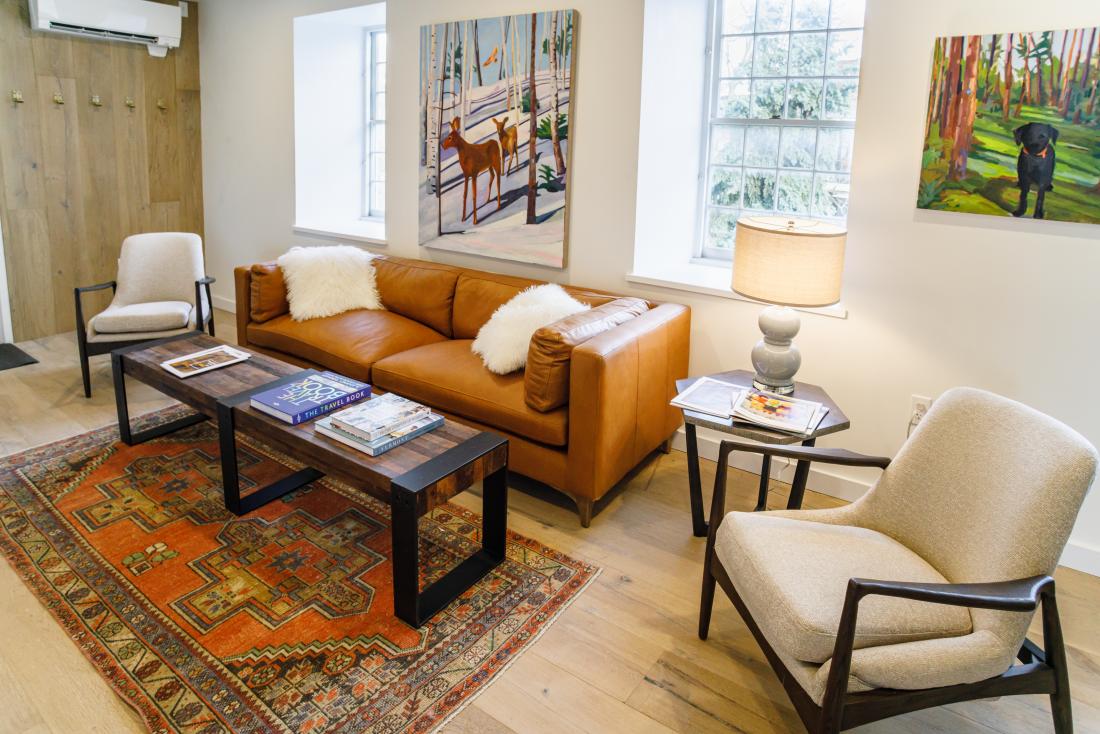 Slate Offers Tips for a Cozy Approach to Interior Design
The word "slate" has several meanings. It refers to a building material and a color. The material — a stone that easily splits into flat pieces — is natural; the color is rich. Slate is also the name of a home décor and furnishings shop on Church Street in Burlington. And, for owner Sarah Phaneuf, the word has added significance: It represents a new start, a clean slate.
************
Phaneuf charges $75 an hour for design services. Projects range in scope and size, from selecting and placing accessories such as lighting and plants in private homes to a recent makeover at the Stone Mill in Middlebury. For the latter job, Slate designed four lodging units at the newly renovated 1840 building on Otter Creek. Phaneuf also established a small Slate retail outlet in the Mill's Public Market, along with Dedalus Wine and Cheese, Arcadian 2Go, the Vermont Book Shop and others.
"The cool thing coming out of this [project] is the joining of communities," Phaneuf said.
The developers of Stone Mill, Stacey Rainey and Mary Cullinane of Community Barn Ventures, explained by email that they had met Phaneuf as "fans" of her store. When they considered vendors for the Middlebury project, "Slate was at the top of the list."
"Sarah's style is modern and warm, and I can't think of anything in her store that I don't like and want in my own home!" they wrote. "More than anything else, though, we liked Sarah, and, as with every other person on the team that made this project possible ... this connection was the single most important draw for us."