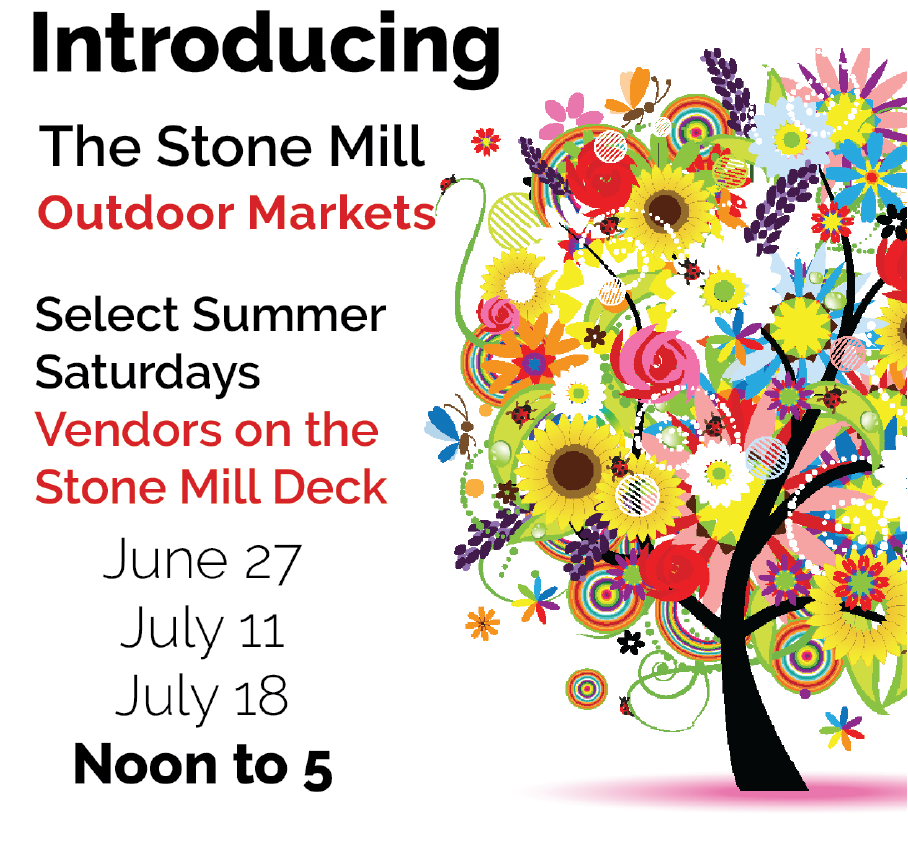 Summer Outdoor Markets
The Stone Mill Outdoor Markets kick off on Saturday, June 27th from 12 - 5pm. We welcome several local vendors to this inaugural event, including Molly Smith selling beautiful, functional masks, Red Barn Baskets showcasing homemade baskets, Long Trail Enamels introducing her jewelry line and Banoffi Pie sharing her outstandingly delicious baked goods.
The indoor public market will be open as well as Lost Monarch Coffee.
Details
Date:
Jun 27, 2020 - Jun 27, 2020
Location:
3 Mill Street
Middlebury VT
Organizer:
The Stone Mill Public Market